Neringa is a private, family-friendly ski lodge high on the mountain, in the village of Mt. Buller, Australia's most popular ski resort. It is not far from the township of Mansfield and about 260 km (160 miles) from Melbourne.
The lodge has accommodation for 22 guests in six bunk-style bedrooms. There is a spacious combined lounge/dining room, a fully equipped kitchen, separate ladies and gentlemens bathrooms and, of course, a drying room.
The free Mt Buller shuttle bus stops almost right opposite Neringa's front door, giving you easy access to all parts of the village. A leisurely seven minute walk from the centre of the village will bring you to the warmth of our lodge.
Neringa overlooks the South East aspect of the Victorian highlands giving a stunning view of Little Mt. Buller and a panorama of the ranges.
Running down the side of Neringa must be Mt Buller's best toboggan track as every kid who has stayed with us will tell you.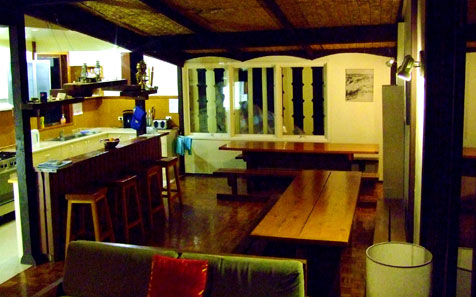 Dining area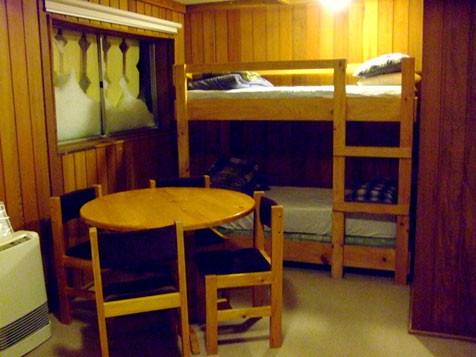 Bunk style accomodation